cultural trip.. live a different Morocco with your own Clown !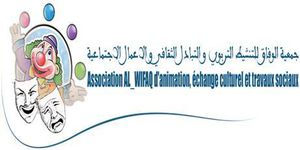 From 12 To 24 August 2014
From 12 To 24 August 2014
Why this cultural trip? And why the clown?
We offer you the opportunity to visit several imperial cities , enjoy the sun , discovering the specifics of this magical land , to experience life in Moroccan families. You will discover their traditions, customs whenever you cross the threshold of their homes for a glass of tea for dinner or to spend the night.
Live a different Ladakh 2013This trip offers to go to meet your own Clown. Whether you have never worn a red nose, or not, you will live a unique full experience of humor , laughter and songs. You will be transported to different cities, different settings , different colors. You will find the ambiance and hospitality , generosity and kindness people. You share and you exchange with young Moroccans who participate in theater workshops .
Live a different Africa 2012The stage ' theater / clown ' will be supervised by Mr. Jean Pierre Besnard artistic and educational director of the association ' Caravan Theatre ' ' Toulouse France .
Live a different Brasil 2011We will contact our own clown in games and improvisations. We will play along with our Moroccan friends and we will discover with them, at the same time, this clown character. We will go outside with the clown, in the valley of Ziz, walking with smiles.We will enjoy and make the children happy in the magical valley of roses .
Live a different Tunisia 2010Our main objective is to bring a smile to those who have loste it, men, women and children, through the Clown Character.
Live a different Tibet 2009This trip is called " cultural " because we organize parties that promote the exchange on all issues concerning our respective countries. We will discuss in open spaces , closed spaces or around camp fire in the middle of nowhere, where silence reigns . In these exceptional places where we contact the purity of our soul, where we will have the opportunity to free our mind, contemplating the sky filled with stars that only the desert can offer. Unique landscapes , magical even . You will be escorted by the leaders of the association " Al_Wifak ." Honored to guide you, they will ensure the correct routing of the trip and ensure that everything happens in the best conditions
Detailed cultural travel and theater training program.
In the period from 12 August 24, 2014
Day 1 Arrival in Casablanca / welcoming participants / shelter ancient medina home .
Day 2 Training Clown Theater in collaboration with "Al Amal" casa association. Lunch. Internship. Visit the Hassan 2 Mosque .
Day 3 Stage Clown theater in a garden in collaboration with "Al Amal" casa association. Internship. Ride clown in space children. Dinner in a Moroccan family .
Day 4 Departure to flap; city ​​tour Departure to Fez lunch one of the imperial cities of Morocco Tour Returns to Meknes. Diner . night homestay .
Day 5 Tour of the historic monuments of Meknes starting Ifrane /lunch at Lake aoua in the atlas . City tour Ifrane 9:00 p.m. : Departure for Midalt . Overnight homestay .
Day 6 Course Clown Theater with "Complex social Midalt" . Lunch. Internship. Free time.
Day 7 Training Clown with "Complex social Midalt" . Internship. Lunch. Departure to Errachidia . Night camping in the blue source Meski .
Day 8 Tour of the park and swimming blue source Meski Internship Clown Theater next to the river. Little show for children of a village in the Dades Valley .
Day 9 Depart for Tour Gorge Tinerhir Toudgha . Starting from Kela Mgouna . Kasba night of the artist.
Day 10 Rest and visit the small town of Kela Mgouna.Départ to Ouarzazate. Dinner and overnight at the hostel
Day 11 Visit the kasbah Taorirte and Kasbah Ait Ben Hadou and Atlas Lunch and departure to Marrakech studio. Diner ( course evaluation and travel ) .
Day 12 Tour of Marrakech. Lunch in the gardens of Menara basin.
Day 13 Breakfast Journey's End
Price for participation
650 EUROS
Included in the price
- Transportation (train / taxi / bus)
- Food.
- Training costs .
- Accommodation ( youth hostel / homestay / hotel / camping / kasbah ) .
- Excursion in the desert. ( Transport and night in the bivouac / short ride a camel ) .
- Mineral water during meals.
Not Included in the price:
Insurance for travel and liability
Purchases such as ( lemonade and coffee consumption in the restaurant )
Mineral water between meals
Dinner on the last day in Marrakech.
The host associations
"Caravan Theatre " ensures the artistic side , " Petit -Show -Clown - Workshop " and
" Wandering clown "
The Moroccan Association referent " AL_WIFAK " provides on-site logistics and relations with local authorities and partners.Various Moroccan associations for receptions and supported every step ..
The " AL_WIFAK " objectives Association
- Enhance the values ​​and the spirit of volunteerism in the social cultural and artistic field. - Continuing Education members and citizens in order to adequately fulfill its role in society, strengthening cultural identity, rights and responsibility . - Implementation of projects for the development in the various fields . Economic, social , sports , childhood, environment '
The general project" Caravan Theatre" .
Establish meetings to create brotherhood among peoples .
- Assist in the development of a tourism fair in supporting local organizations in their specific needs. Forward groups and associations which make the application techniques " Clown Theatre " and " Forum Theatre " it develops.
Registration
To retain your journey. Send a check for 80 Euros to The "Caravane theatre":
"Caravane Théâtre" 22 Rue Charles Garnier 31500 Toulouse France
The remaining sum is 570 Euros ( five hundred and fifty euros) will be given to the Moroccan Association in early action.
More information
web site : caravane-theatre.com
mail adresse : caravanetheatre@gmail.com
Les aventures de Zippo le clown
Les photos de Caravane Théâtre
Les vidéos de Caravane Théâtre
Record to sign, scan and send by email or by post to confirm your prticipation.Thank you.